Sliabh Liag Adventure Run - November 2022
Created: Friday, 04 November 2022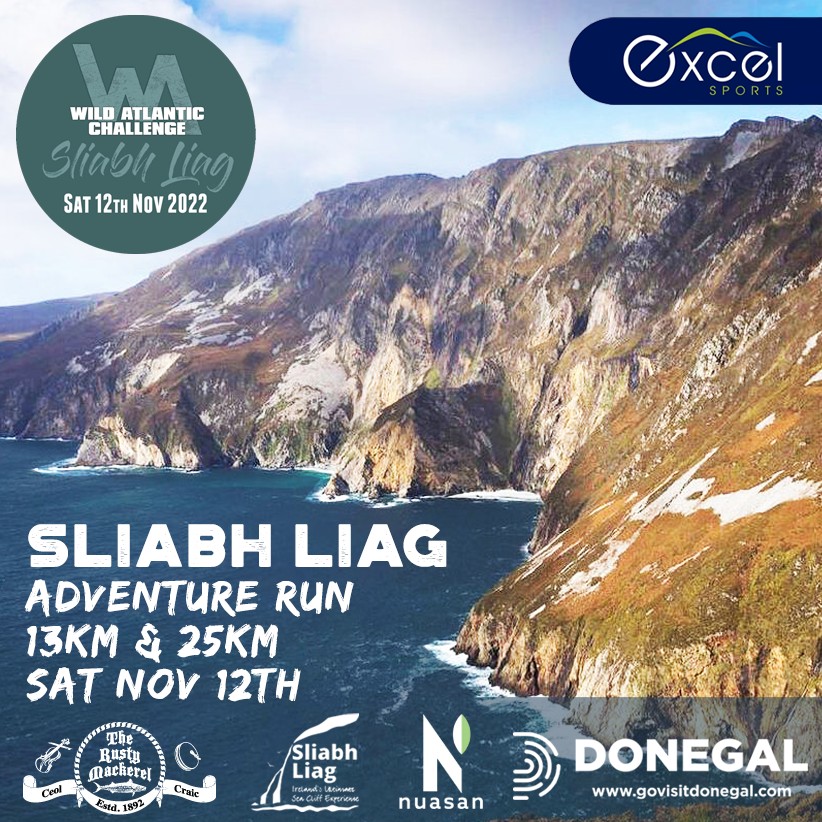 Sliabh Liag Adventure Run Saturday 12th November sign up for the 13k or 25k event?

The 13k can be done as a walk / hike or hike - run, and is the perfect event if you have been wanting to try an off road event, or get into trail running. 

There is approx 550m of elevation gain on each loop. A fun challenge on one if Ireland's most amazing landscape. The route loops around the amazing Sliabh Liag peninsula, and the views nothing short of spectacular

𝗥𝗘𝗚𝗜𝗦𝗧𝗘𝗥 𝗔𝗧 
https://www.njuko.net/sliabh-liag-run
Entries close this Wednesday - Book your ticket before it's too late.

Refreshments after in The Rusty Mackerel pub.