Coláiste Aoidh Mhic Bhricne Survey for keeping Students
Published: Wednesday, 09 November 2022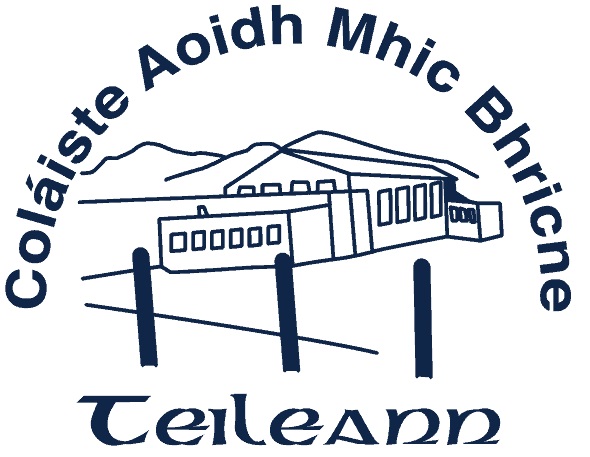 Tá suirbhé á reáchtáil ag Coláiste Aoidh Mhic Bhricne i dTeileann chun eolas a bhailiú ó uinéirí tí/ teaghlaigh a mbeadh spéis acu i scoláirí Gaeilge a choinneáil amach anseo. Bheadh muid an-bhuíoch dá ndéanfá an tsuirbhé seo a líonadh roimh 11 Samhain más spéis leat é.
Caithfear go rúnda le gach freagra a thugtar ar an tsuirbhé.
Coláiste Aoidh Mhic Bhricne in Teelin is conducting a survey among homeowners/families who may be interested in keeping Irish language summer students in the future. If you are interested, we would sincerely appreciate if you could fill out this Google Survey before 11 November.
All individual responses will be treated with confidentiality.