Published: Saturday, 18 May 2019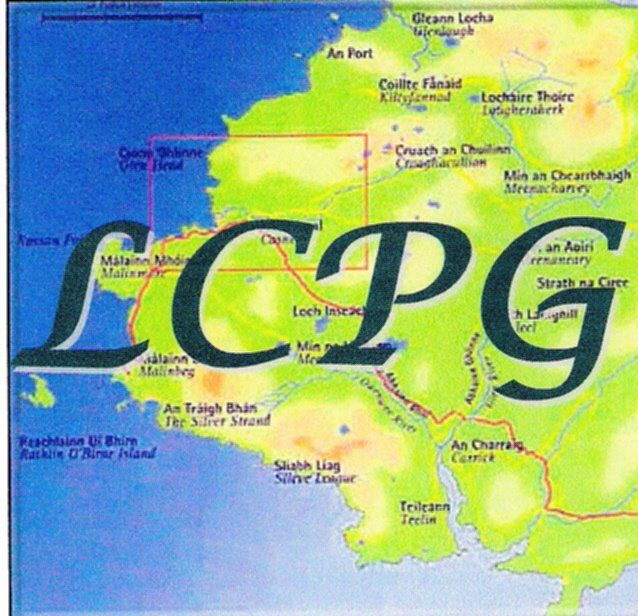 Uasdátú - Toghchán Lár Chomhairle Paróiste Ghleann Cholm Cille 2019-2024
Tá lúcháir orainn a dhearbhú, tar éis dóibh glacadh lena gcuid ainmniúcháin, go mbeidh coiste úr de deichniúr ag teacht le chéile sna seachtainí amach romhainn. De bharr nár ghlac níos mó leis na hainmniúcháin ná an méid ionadaí ceantair atá de dhíth, ní bheidh próiseas vótála ar obair. De thairbhe iad ag glacadh lena gcuid ainmniúcháin, tá an grúpa faoi shainordú ag pobal Ghleann Cholm Cille.
Is iad seo a leanas an deichniúr a ghlac lena gcuid ainmniúcháin le bheith mar bhaill de choiste Lár Chomhairle Paróiste Ghleann Cholm Cille 2019 - 2024:
● An Charraig: Pádraig Mac Giolla Chearra & Séamus Ó Beirne
● An Caiseal/Gleann: Sarah Ní Rabhartaigh & An tAthair Prionsais Mac a tSaoir
● An Málainn Mhóir/An Málainn Bhig: Caitríona Nic Seoin & Ruaidhrí Uá Cuirrín
● Mín an Aoire/Na Mínte: Rúairí Ó Dómhnaill & Mairéad Uí Dhocharthaigh
● Teileann: Aodhán Ó hEochaidh & Barry Mac Seáin
Beidh an chéad chruinniú den ghrúpa ag tarlú sna seachtainí amach romhainn, agus tá súil againn go mbeidh muid ábalta na hoifigigh a fhógairt go luath ina dhiaidh.
Ba mhaith linn ár mbuíochas a chur in iúl do gach uile duine a ghlac páirt sa phróiseas le coiste úr a chur le chéile, agus go háirithe iad siúd a ghlac le hainmniúchán agus atá sásta a gcuid ama a thabhairt ar bhonn deonach don tréimhse amach romhainn.
Maith sibh uilig
Update - Lár Comhairle Paróiste Committee Election 2019 – 2024
Following the acceptance of their nominations, we are happy to confirm that a new, ten person committee, will be formed in the coming weeks. Where the number of people accepting their nominations has not exceeded the number of area representatives required, there is no requirement for a 'vote' process. By virtue of their accepting their nominations, the group are mandated by the community of Glencolmcille.
The 10 area representatives who accepted their nomination to Lár Comhairle Paróiste Ghleann Cholm Cille for 2019 – 2024 are as follows:
● An Charraig: Pádraig Carr & James Byrne
● An Caiseal/Gleann: Sarah Roarty & Fr. Mac Ateer
● An Málainn Mhóir/An Málainn Bhig: Caitríona Nic Seoin & Ruaidhrí Uá Cuirrín
● Mín an Aoire/Na Mínte: Rory O Donnell & Margaret Doherty
● Teileann: Aidan Haughey & Barry Mc Shane.
The group's first meeting will take place over the next number of weeks, after which we hope to be in a position to confirm the group's officers.
We would like to take the opportunity to thank most sincerely everyone who participated in the committee's renewal process, and to every person who accepted their nomination for their willingness to give their time in a voluntary
Hits: 1523