Created: Thursday, 25 January 2018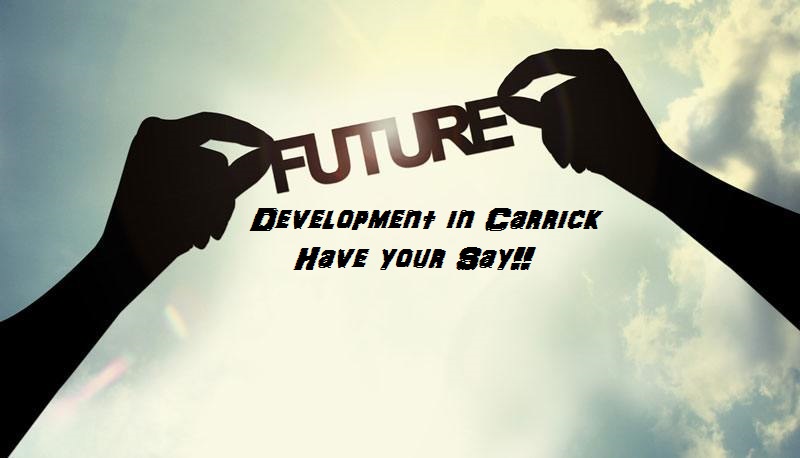 Interested parents and locals within the community of Carrick we would like to see our community develop for the future and we want your input.  We have some ideas but we want to hear from you.
What would you like to see in this community? Your feedback is very important to the future development of the area, all comments will be in complete confidence we will only publish your name if you request us to do so as we understand that some people would like to remain anonymous.
Leave your feedback below or email This email address is being protected from spambots. You need JavaScript enabled to view it. 
Hits: 2797