Activities
Carrick River Walk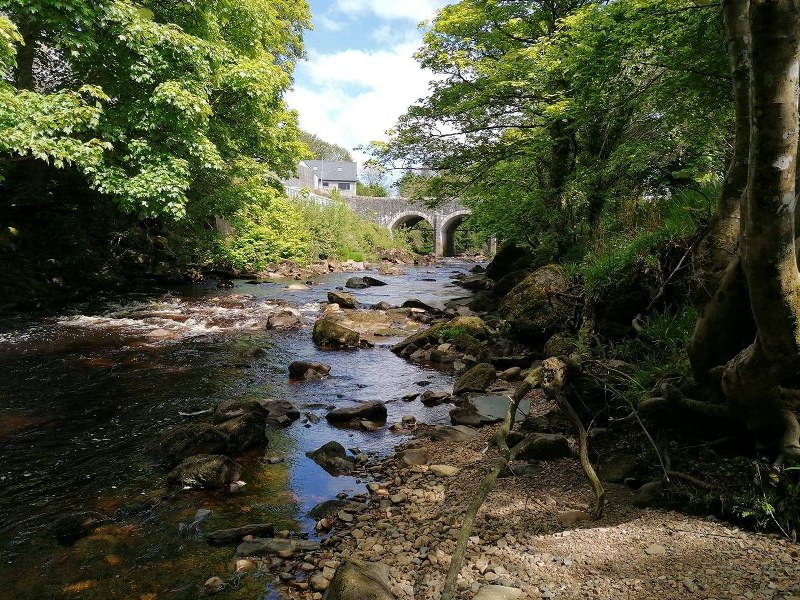 Scenic walk along the Glen river with loads of nature to see and hear, walkway soon to be extended.
https://carrickonline.net/links/carrick-riverwalk 
---
Sliabh Liag Distillery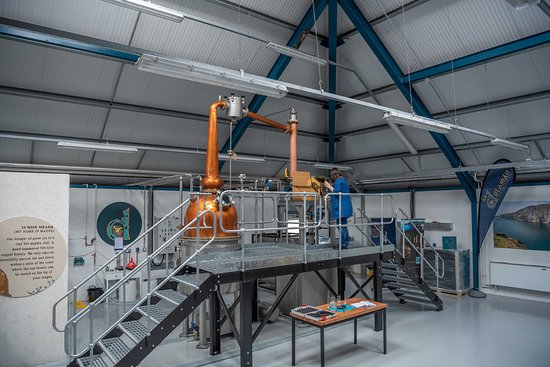 Sliabh Liag Distillers is a family owned craft distillery and the first in Donegal for over 175 years. We have set out to reclaim the once proud (if somewhat illicit) distilling heritage of Donegal and relate the history, stories and culture of the area through our Irish Maritime Gin, An Dúlamán.  Sliabh Liag Distillers' An Dúlamán Gin Tour shows off the artisanal gin distillery set in the shadow of Sliabh Liag and on the outskirts of Carrick, the gateway village to Slaibh Liag.

https://www.sliabhliagdistillers.com/
---
 Ireland By Bike

Based on the Teelin Road in Carrick Ireland by Bike was born from the love of exploring the Irish countryside and a passion to share our wonderful area with you. They have been providing bike tours and bike/hike tours here since 2010 and now offer a full range of cycling and walking holidays throughout the North West region, as well as a cycling tour on Northern Ireland's Causeway Coast.
https://www.irelandbybike.com/
---
Sliabh Liag Boat Trips
Sliabh Liag Boat Trips have been running trips since 1995 from Teelin Pier and have always kept passenger comfort and safety a priority. They have two Licenced boats and cater for small groups (up to 12 on each boat ) in a relaxed and friendly environment and  will sail with as little as 2 passengers or up to 24 and for bigger groups we can hire other boats given some notice.
https://sliabhleagueboattrips.com/
---
Slaibh Liag Tours 
Sliabh Liag Tours is a family run bus hire/tour operator, established over 25 years ago by Joe Haughey. Located in Teelin, Co. Donegal at the base of Europe's highest sea cliffs Sliabh Liag, this is a unique tour not to be missed. They offer a special service to individuals and to groups of all sizes who wish to see the cliffs, as access to the cliffs is unsuitable for coaches and run a guided shuttle service to the Sliabh Liag viewing point from the village of Carrick.
http://www.sliabhliagtours.ie/
---
Kilcar Kayaking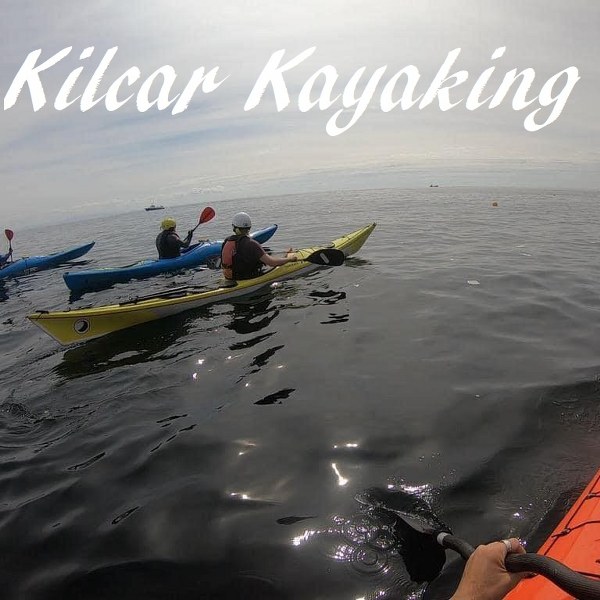 Kayaking in the local area contact 087 2030097 for more information 
---
Wild and Free Adventures
Surf, SUP and hiking adventures on the Sliabh Liag peninsula see their website for more information.
---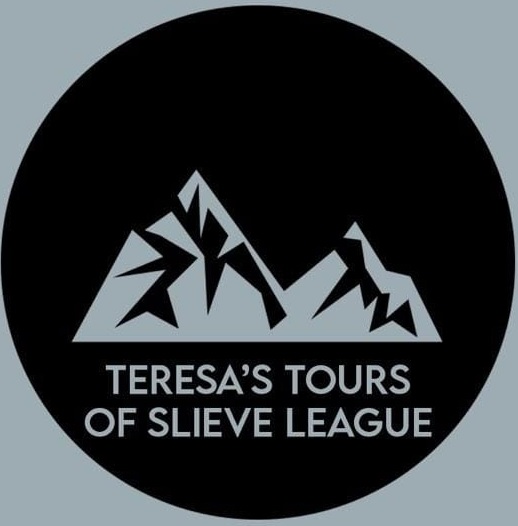 Teresa's tour is a tour of the Slieve League cliffs in Teelin. The tour is by a qualified local and national tour guide. The tour is of the magnificent slieve league cliffs and environs. Guided hikes can also be arranged. Call 086 3615333 or visit the website bellow.
https://slieveleaguetours.com/ 
---
Learn Irish Oideas Gael was founded in 1984 to promote the learning and use of Irish and to foster Irish culture within the Gaeltacht (Irish-speaking areas) and elsewhere. The annual programme of courses and events achieves the further aim of bringing together people of Irish and other Celtic backgrounds to participate in everyday Gaeltacht life, improve their fluency in Irish and enjoy our living culture. Language courses are specially constructed to cater for needs of adults at all learning stages, including those who are more advanced but in need of practice. Each course contains three or more levels - beginner, intermediate and advanced - and is usually of one week's duration. For further information, visit Oideas Gael
Mountain walks For the visitor who seeks their pleasure in outdoor exertion there is no better place in this continent than the coastal walks of Sliabh a' liag and Sliabh a' thuaidh. Renowned Ulster way hill walker and author Alan Warner agrees with the great Irish botanist and traveller Lloyd praeger who wrote after walking locally "if you ask me what is the best county in Ireland to walk in, I reply Donegal". For more information contact Sliabh Liag Walkers
---
Swimming at the nearby sandy beach of Port a' Chabhlaigh is safe and clean even though the black tracks in the sand may look off putting, it is only the turf mould carried from the bogland by the small stream at the top of the beach. There are also three lovely beaches in Glencolmcille but the jewel among the crown is the sheltered cove known as the Silver Strand at Mailnbeg.
---
Rock Climbing South West Donegal, from Muckross head to port, offers a combined total of almost 100 routes or climbs. Over 50 of these are listed at Mailnbeg and Sliabh a'Liag. They are graded "difficult" to "extremely severe". (consult handbook, the Federation of Mountaineering clubs of Ireland, edited by Dawson Stelfox, the first Irishman to scale the summit of Mt. Everest in 1993).
---
Diving The pollution free waters along the coast make it ideal ground for diving. Mailnbeg and Teelin are the most suitable bases.
---
Windsurfing Three excellent beaches together with many lakes make Carrick a natural centre for such activity.
---
Hang gliding The hang gliding association of Ireland has indicated that nearby Glencolmcille is a most suitable part of north-west Ireland for practice and training.
---
Golf Narin/Portnoo, 30 minutes by car. Murvagh (outside Donegal town), 50 minutes by car. 
---
Indoor Sports Basketball, Badminton, Table Tennis, Indoor Soccer, Uni Hock, Bowls and Bouncy Castle hire available in Aislann Chill Chartha along with a top of the range Fitness Suite in Kilcar visit Aislann Chill Chartha Website
Fishing-Because of its geographical location, Carrick is blessed with a variety of good fishing water. It can cater for all tastes no matter how disparate. These waters can be dealt with under the natural headings of sea, lake and river.
Salmon and trout fishing on the Carrick fishery - the Carrick fishery is situated in south west Donegal and consists of four spate rivers (Glen, Owenbhui or yellow, crow, and Owenteskiny) and nine lakes (Agh, Aubha, Inseach, Doimhne, Unna, Lougheraherk, Geeta, Durlough, Loughnalughraman).

The main river of the Carrick fishery is the Glen river. It rises in the northern end of the Sliabh Liag peninsula at the source lake Lughraman and winds southward through scenic moor land valleys flowing through the village of Carrick and on to "ceim an easa" or the salmon leap before entering Donegal bay at Teelin estuary.

The Owenbhui or yellow river shares the same estuary as the glen river and drains several excellent lakes including Doimhne, Inseach which holds good stocks of brown trout while Lake Unna offers the fisherman sea trout and the occasional salmon.

While lake fishing is a sport mainly for the fly fisherman, as all rivers are Spate Rivers which rise and fall very quickly so that within the course of a day they could be suitable for bait, lure or fly.
The main grilse run commences at the end of June while a small run of salmon begins in May. Come August the larger summer fish arrive.
Sea fishing - because of the long coastline there is an abundance of good rock fishing. A wide variety of species are caught in this area. Pollock is the local favourite and plentiful, so also are gurnet, bream, codfish and mackerel when chasing the sprat. Other species are caught but they are less plentiful.

Each fisherman has his own favourite bait and favourite fishing rock. The most popular baits are the home-made fly, lugworm (though the ordinary garden worm can be very effective), feather, spinner, trace and a good lure. The bait used will depend on the weather and the state of the tide. When going rock fishing in this area a word with the locals can mean the difference between a good evenings fishing and frustration.
For sea angling boats contact local tourist information offices. 
Lake fishing - this can be very rewarding, although less frequently availed of by locals, because of their preference for salt water fish. The area can boast of twelve trout lakes, which have not been exploited to any great extent. If you enjoy lake fishing and peace and solitude, this is the type of fishing for you. Some of the lakes are easily accessible and offer good fishing for sea trout and brown trout. These are Lough Geeta, Divna, Unsagh, Auva, Unna and Lougheraherk (the latter two can offer the occasional salmon). Other good brown trout lakes are less accessible. There are two at the base of Slieve Liag, which offers good prospects, and two smaller lakes on the top of Cashel hill. Glen Lough has its own lakes for the more adventurous.

Lake fishing in this area is a sport only for the fly fisherman. The mood of the lakes constantly changes, as does the colour. The fly fisherman needs no lessons, although it is an advantage to know the flies suitable for the area. The most popular would be the traditional ones used on the lakes in the west of Ireland - butcher, Wickham's fancy, Connemara black, green olive and black gnat.
River fishing - this is possibly the most popular form of fishing to the visitor and because of weather conditions it would be unlikely that a visitor would spend his annual two weeks without having three or four suitable days fishing.
Bait fishing is confined to one area of the river . . . At the waterfall or, as it is known locally, the Salmon leap.
Any of the lures are suitable when the river is at medium level. The silver or gold Toby is usually rewarding, as is the meps. For the visitor who enjoys fly-fishing the rivers offer good scope. The glen river can be fly fished on either side of the bridge from March to October. The yellow river (a tributary of the glen river) is at its best in July and august. Suitable flies for local conditions would be Wickham's fancy, hare's ear, thunder and lightning, butcher, Connemara black, etc.
From Carrick on Line 2008