Seamus McGinley RIP
Created: Friday, 04 March 2022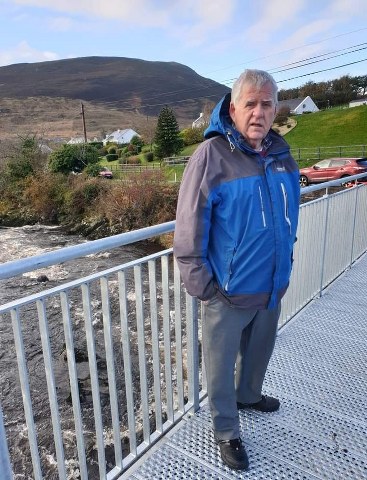 A dark cloud descended on the area on Thursday morning when news of the death of Seamus McGinley filtered through. Seamus devoted so much of his time over this past three years as chairman of Coiste Forbartha na Carraige to help better the area and develop the likes of the new playground, Riverwalk, new footbridge etc.
From a dark and controversial period in the community his availability to devote so much time to do the mountains of paper work involved in getting funding, planning etc. was a godsend and transformed the mood and attitude of the people in the area and he's left a solid foundation for his good work to continue for years to come. Seamus has left us but his legacy will live on, Rest in Peace.
Coiste Forbartha na Carraige statement:
It is with great sadness that we learned of the death of our dear friend and fellow committee member Seamus McGinley.
Over the past few years Seamus has worked tirelessly for the benefit of the community in Carrick and the wider area.
The many projects completed in his time as chairman of Coiste Forbartha na Carraige are a testimony to his work.
As well as a tireless and enthusiastic worker Seamus was a great friend to all members of the committee.
Coiste Forbartha na Carraige would like to extend sincere sympathy to his family and friends.
Seamus will be sadly missed. RIP