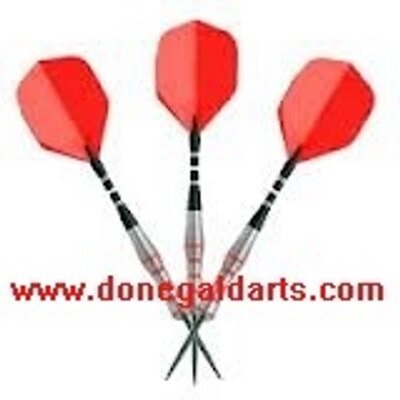 South West Donegal Darts
2018 AGM
This year's AGM takes place this Friday in O'Donnell's Bar, Meeneneary at 8pm Sharp we hope to get the league back up and running so if your entering a team or want to play for a team's please attend or contact us via Facebook Group or 086-9969256.
O'Donnell's Eight Week Tournament Finals Night
The finals night of the hugely successful O'Donnell's Eight week Tournament also takes place this Friday at 10pm the 8 players that qualified were: Cartha Boyle, Andrew Gillespie, Jordan Boyce, Dermot McGuire, Stephen Harron, John Meencha, Clive Aiken and Declan Quinn.
South West Donegal Darts Grand Prix
The SWDDL Double in Double out tournament takes place on Friday 5th October in Kilcar House, Money in Money out, registration at 8pm first matches at 9pm €10 entry all welcome 
Previous finals 2017 Andrew Gillespie 5 Martin Barr 2, 2016 Andrew Gillespie 5-1 James Byrne, 2014 John Con McGinley 5-1 James Byrne, 2013 Antony Gallagher 7 Mike Naulty Jnr 2, 2012 Mike Naulty 7 Kieran Carr 1.
2018 Con Sean Darts
Later than usual and in a new venue the Con Sean Darts Tournament takes place on Saturday 13 October in The Rusty Mackerel, Teelin.  This marks the 20th holding of this prestigious competition and the question is who can stop John Flood making it 5 in a row? We taking names you can enter by leaving it bellow on the entries post, calling into The Rusty or texting me at 086-9969256. We will have 4 boards and hot food available on the day.  €1000 in prizes guaranteed €10 to enter. No entries on the day all names to be in before Friday 12th as we have to start on time as we always have a big entry since the first one back in The Docs in 1999. Open to all players.
2018 John Harkin Singles
The John Harkin singles is back and will be held in Evelyns Bar, Carrick on Saturday 20th October limited to 32 players as it a cup and shield competition more details in the coming weeks.