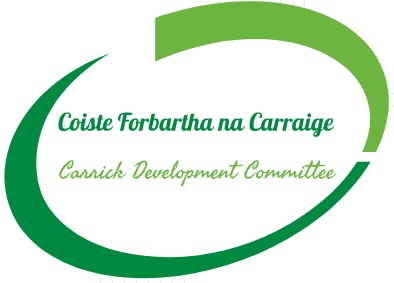 The January meeting of Coiste Forbartha Na Carraige passed a motion of appreciation for the members of the previous committees, who over many years worked towards the improvement of the Carrick district.
Their role in the construction of the advance factory, improvements to footpaths, the renovation of the carpark, the creation of the riverside walk and other projects is greatly appreciated.
The new committee recognise the significant potential of the Carrick area both socially and economically. We are currently seeking a suitable site to develop a children's playground as our first objective. Amongst our other priorities are the maintenance and enhancement of the river-walk and a review of the status and potential of the football pitch.
We would like to thank the community for their support in this transition and encourage people to attend our committee meetings on the first Wednesday of each month in the Old School at 8pm.